League City

Animal Shelter


League City, TX 77573

281 554-1379 fax
Sunday & Monday


Closed
Tuesday - Thursday

10 am - 6 pm
Friday & Saturday

10 am - 5 pm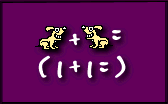 Please come to the shelter to fill out an adoption application.

Proof of rabies vaccination as well as spaying/neutering is required within 30 days. This is REQUIRED by STATE LAW, so the City authorities enforce this with citations if you do not comply.

This page was last updated on: August 29, 2006
Please keep your animal leashed or secured. If your pet is lost in League City, please come to our Shelter and physically view the animals. Remember, only YOU can identify your pet. Tags help, and are required by City Ordinance!

Please help keep pet population down. Have all your pets spayed and neutered.

Any questions? Please call us!